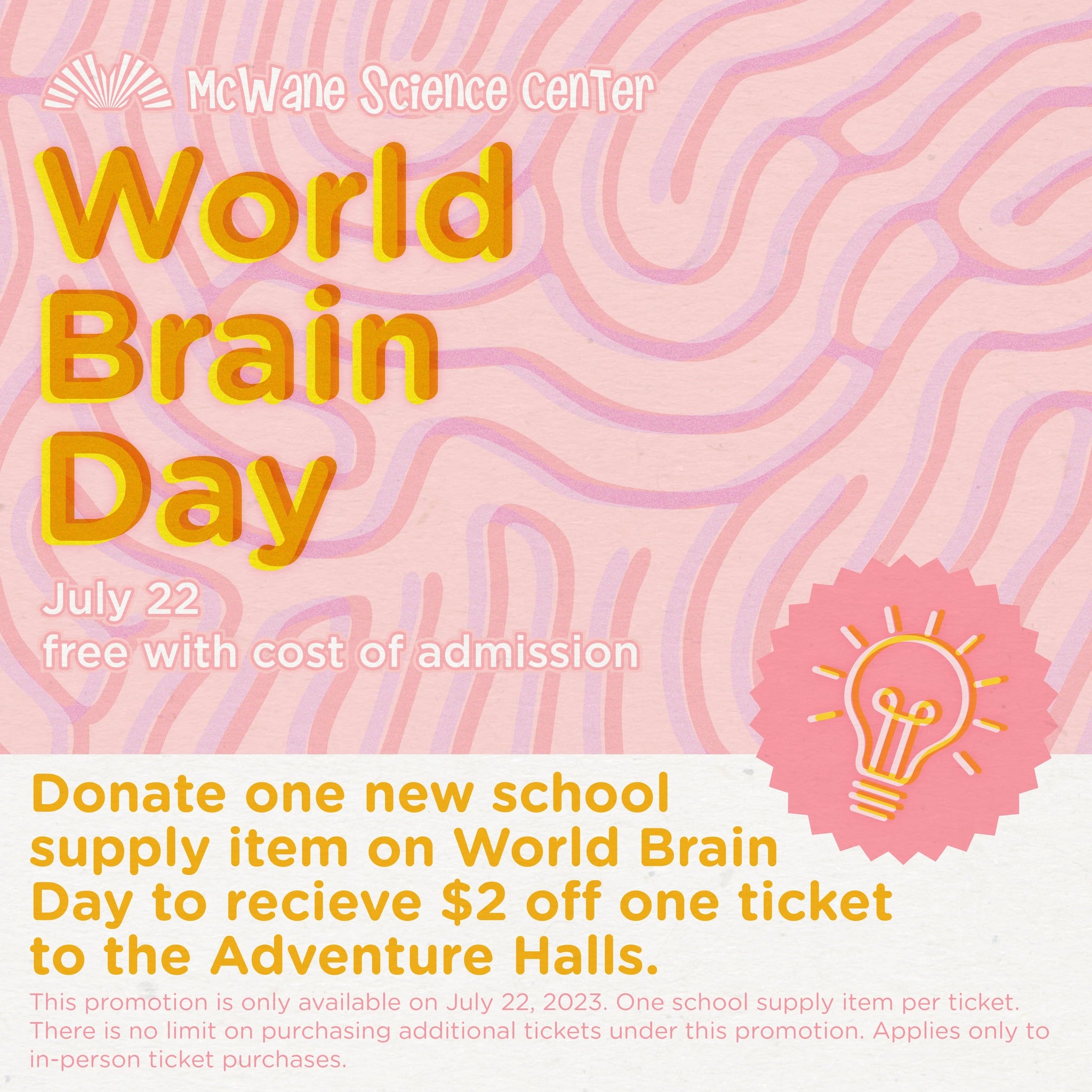 World Brain Day
Brains are back and so are the puns! What chemical is released in your brain when you find something funny on the internet? Head to McWane to explore our Neuro Futures, delve into What Makes Us Human, and slice open a brain or eye in our dissection workshops.
While you train your brain, you can also help inspire the brains of many of our young students as they prepare to start the 2023-2024 school-year. On July 22, bring in one new school supply item per person and receive $2.00 off one (1) Adventure Hall ticket per person. There is no limit to how many admission tickets you purchase for the day.
All brain programming is included with cost of admission.