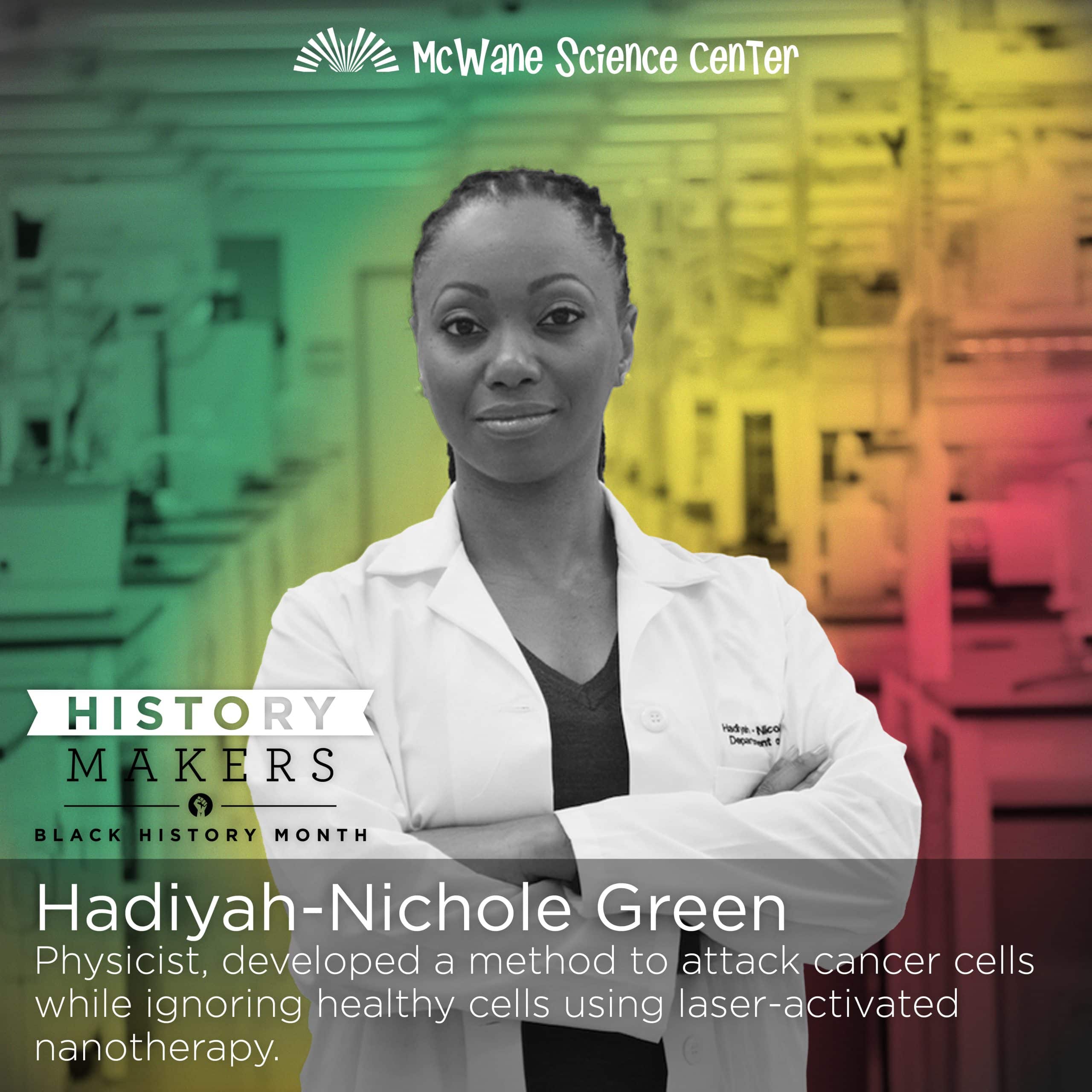 History Makers
Celebrate Black History Month each weekend in February as we showcase the rich and diverse history of STEM and its even more diverse present and future. Hands-on programs throughout the day will highlight the lives and accomplishments of Black scientists. Included with cost of admission.
Programs:
Shoot for the Moon: As one of NASA's hidden figures, Katherine Johnson helped thrust the scientific community to new heights with her mastery of math and physics. Join us as we follow her lead and Shoot for the Moon with our own rockets.
Force of Light: When it comes to diseases like cancer, Dr. Hadiyah-Nicole Green is literally a warrior of light. Join us to see how she uses physics to harness the true Force of Light in this medical battle.